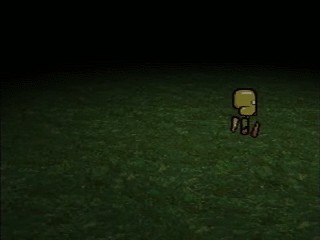 After Paul enters the cheat code in Roneth's room, he gains access to a massive, dark, grassy field called the Newmaker Plane. This portion of Petscop was supposedly made for Marvin to see, and it contains a great deal of otherwise hidden game content.
PLEASE READ: Although the choice of the name "Newmaker" was intentional, there is no deeper connection between the events displayed below and Petscop. There is nothing to find outside the series.
The Newmaker Plane is named after a real-life murder victim.
Candace Elizabeth Newmaker (www.ratbags.com) was a 10-year-old girl who was murdered by her therapist and her assistant, attempting to perform a re-enactment of the birth experience by wrapping Candace in blankets, and preventing her from escaping by sitting on her.
This fringe "rebirth" therapy was intended to treat Reactive Attachment Disorder (RAD) (www.mayoclinic.org), which is generally a result of neglect, abuse and/or a failure to establish a nurturing parental bond within a child's first five years of life. She suffocated to death as a result of this "treatment" on April 18, 2000.
Besides that, the Newmaker as brought up in Petscop is in reference to the player. At certain points in the series, "rebirth" is passingly mentioned.